Procession entering the old church of Oradour
This view shows the procession lining the entrance to the old church of Oradour-sur-Glane before entering to lay a wreath at the altar. The church was the site of the largest number of deaths, over 400 women and children perished here commencing at about 16:00 on 10th June 1944.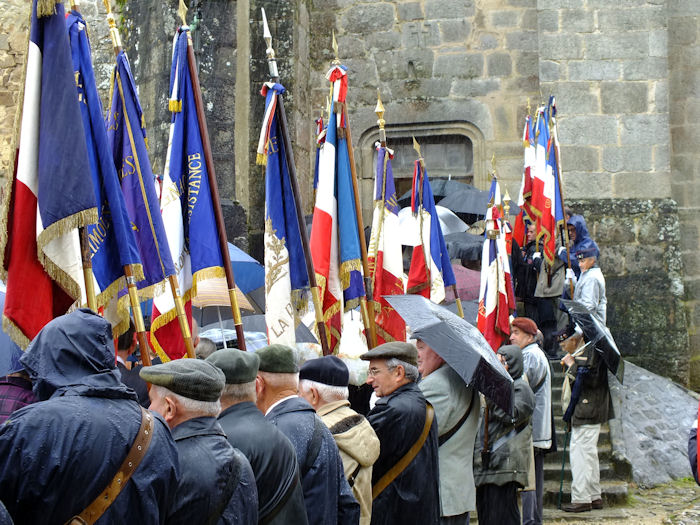 As an example of the timing of events for the commemoration of the massacre, here is the program for the 68th anniversary, held on Sunday June 10th 2012.
14:00 ... Mass in the Catholic new church of Oradour-sur-Glane
15:00 ... Reception of the personalities and other participants in the Town Hall
15:15 ... The procession leaves the Town Hall
15:30 ... Laying of the wreaths at the monument for the children at the school
15:45 ... Laying of the wreaths at the monument for the dead of both World Wars
16:15 ... Laying of the wreaths in the old church of Oradour-sur-Glane
16:25 ... A minutes silence held on the fairground of the old village of Oradour-sur-Glane
16:35 ... Laying of the wreaths at the memorial to the dead of Oradour in the cemetery
17:00 ... End of the ceremony
© Michael Williams: July 2012