Statue of Saint Bernadette
This small statue (about 600mm tall) of St. Bernadette was found almost undamaged in the burnt-out shell of the Church of Oradour-sur-Glane and was installed in the new village church shortly after it was built in the early 1950's. Unlike in Britain, churches in France normally do not have a Saint's name and they are referred to simply as, "The church of xxxxxxx". It is normally only the largest cathedrals that are named as a matter of course, for example, "Notre Dame" is a common title.
St Bernadette is a popular modern saint in France due to her series of visions of the Virgin Mary at Lourdes in 1858 and the statue can be said to actually resemble her, rather than being a stylized guess at a remote historical figure.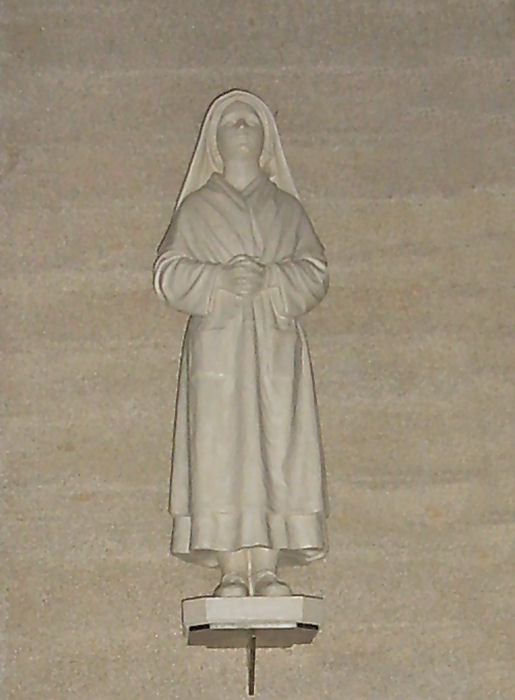 © Michael Williams ... revised November 2006