Ordre de la Liberation at Marsoulas
This plaque detailing the award of the "Ordre de la Liberation" to Marsoulas is displayed on the outside of the church, it reads: "Order of Liberation. The medal of the French resistance has been awarded to the township of Marsoulas for its involvement in the struggle against Nazism and in testimony of the sacrifices made for the cause of liberty. Decreed on the 31st March 1947." There is no specific mention of the 10th June 1944, or of the killings.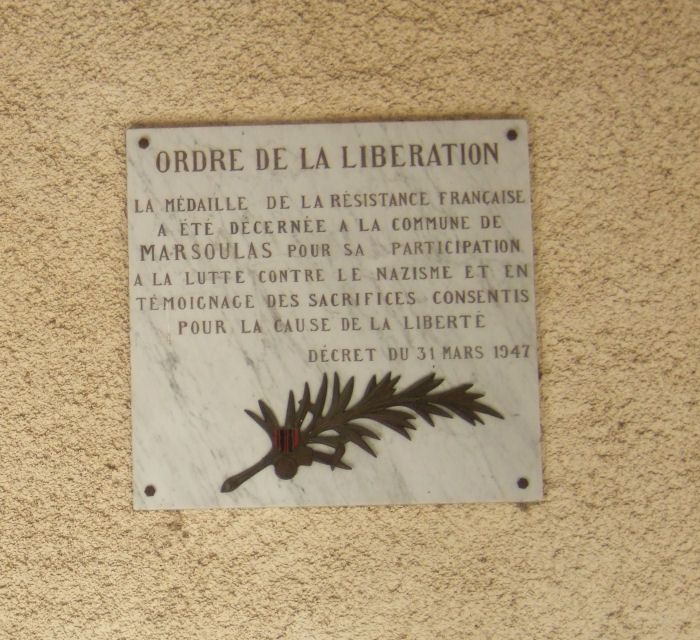 © Michael Williams: revised 29 January 2021.