Rue Emile Desourteaux
The Rue Emile Desourteaux in Oradour, looking towards the northern end of the village between 1920-30. The entrance to the fairground is on the right, just past the three figures standing on the steps in front of the doorway. Something of the lazy, rural, unsophisticated way of life in a small French village between the wars can be gleaned from this view.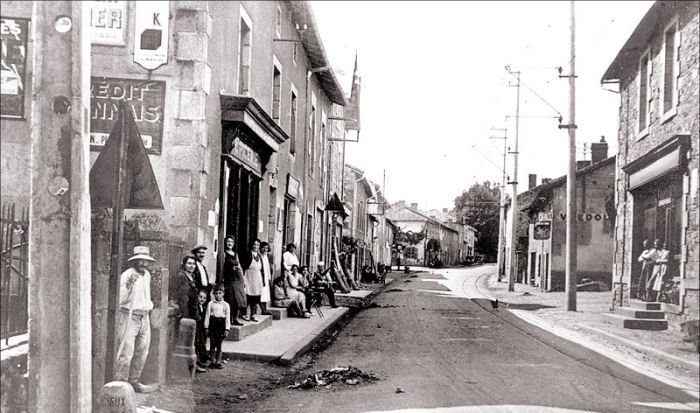 I have been unable to find who owns the copyright for this picture.
© Michael Williams: revised February 2004