Entrance to Oradour, from Limoges road with car
The entrance to Oradour-sur-Glane looking into the village on the D9 from Limoges and taken sometime before the 10th June 1944. This is the road into Oradour that the SS took on the 10th of June. The original southern entrance to the ruins and the present-day wall enclosing them, is now located just past where the car (a Renault Monaquatre made between 1931-36) is shown parked. Notice the similarity between the church steeple and that of Oradour-sur-Vayres.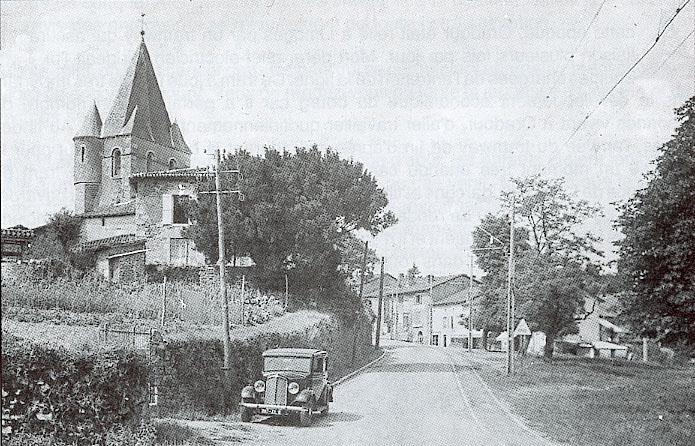 I have been unable to find out who holds the copyright to this picture.
© Michael Williams: revised July 2008