Aerial view of old Oradour in ruins (in colour)
This hand-coloured, black and white aerial photograph of Oradour-Sur-Glane seems to have been taken in the mid 1950's. As can be seen the southern entrance to the ruins has the small visitor reception building of the late 60's (see photo) but the cemetery does not have the stele of the main memorial (see photo). The crypt housing many of the exhibits salvaged from the ruins, such as watches, clocks, prams, banknotes and children's toys can be seen in front of the cemetery.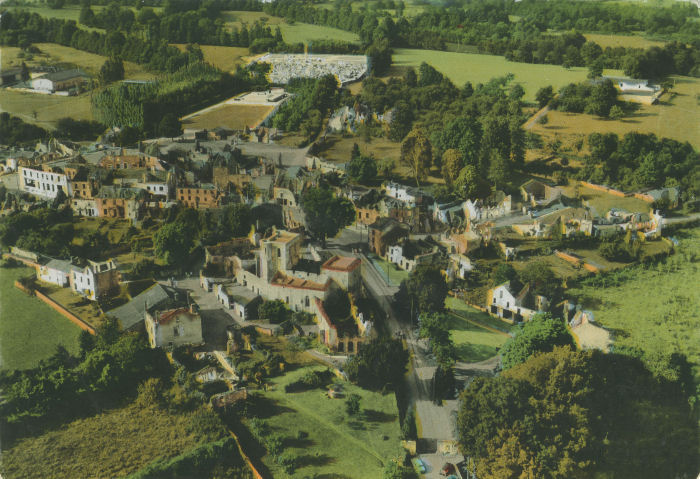 I have been unable to find out who holds the copyright for this photograph (it has been taken from an old postcard).
© Michael Williams: revised May 2009