The Champ de Foire in 1945
The Champ de Foire (fairground) at Oradour-sur-Glane, taken I believe in 1945. As can be clearly seen, rubble fallen from the burning buildings still lies on the ground and the smoke damage from the fires is very obvious above the windows. The date of 1945 for this view is a bit of a guess and is based on the postmark on the back of the postcard, which shows June 1946.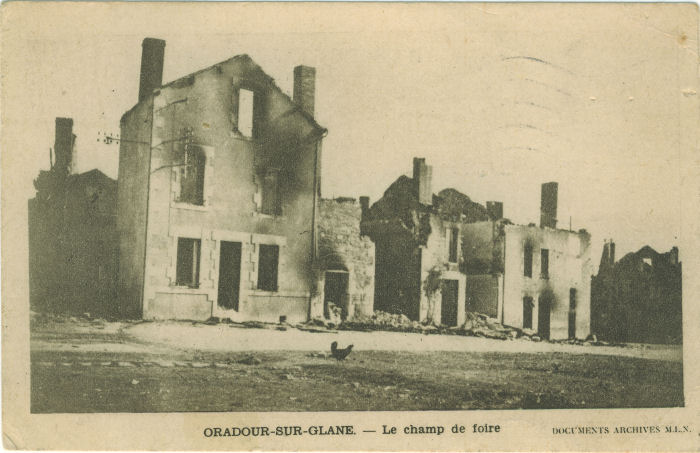 I have been unable to find out who holds the copyright for this photograph (it has been taken from an old postcard).
© Michael Williams: December 2007