The tram station from about 1930
The tram station, taken in about 1930. Note that the tram line was used for freight as well as passenger transport and in fact the powered carriage in this picture looks more like a small electric locomotive from a rail line than from a tramway. The two figures are standing in front of the Passenger Station building, the Goods Station building is hidden behind the locomotive. The white building on the left of the picture is the Post Office.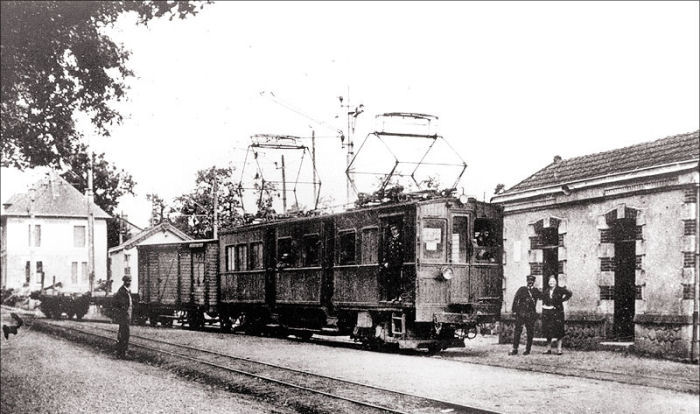 I have been unable to find who owns the copyright to this picture.
© Michael Williams: revised August 2006