Entrance to Oradour, from Limoges road with people
This rather low quality picture shows the entrance to Oradour taken from the D9 from Limoges and dates between 1920 and 1930. The man standing in the middle of the road in the foreground is in the position of the old entrance to the ruins before the Centre de la Mémoire was opened. Of interest is the outline of the church, which can be compared with that of Oradour-sur-Vayres.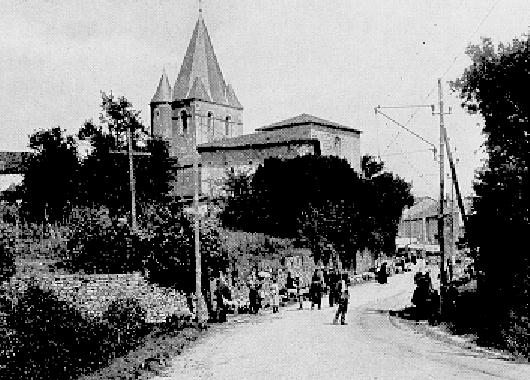 I have been unable to find out who holds the copyright to this picture.
© Michael Williams: revised February 2004