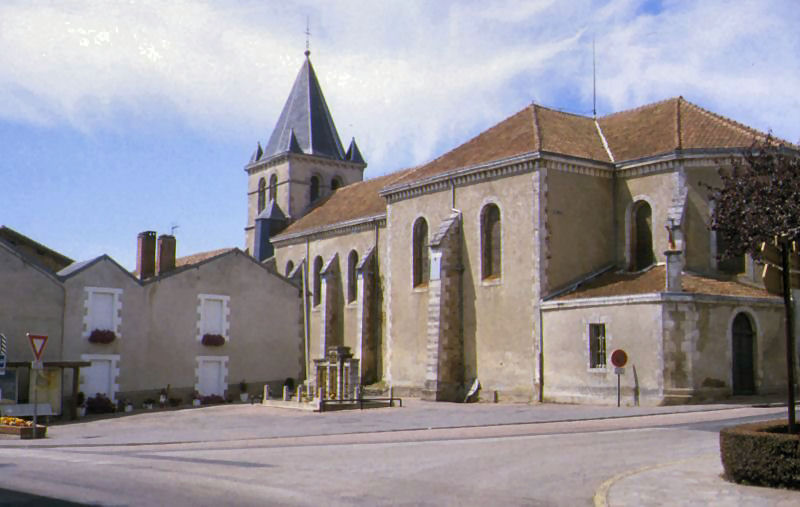 Oradour-sur-Vayres church in the Haute-Vienne, Department 87.
The church in Oradour-sur-Vayres Department 87, the Haute-Vienne. If you imagine that the houses on the left are not there, then the church does bear a very strong resemblance to the one at Oradour-sur-Glane before the fire. As is common in France the church is not obviously dedicated on the outside (by means of either a name-plate, or other sign) to a particular saint, as would be the case in Britain. It is however known as the Church of Saint Christophe.
Oradour-sur-Vayres is about the same size as the original Oradour-sur-Glane and was noted during the war as having an association with the French Resistance as can be seen from the plaque honouring the actions of Léon Roche. The village is about 28km to the south-south-east of Oradour-sur-Glane and they were both served by a tram running from Limoges in 1944.
---
© Michael Williams: revised June 2006