Laudy Barn from which six men escaped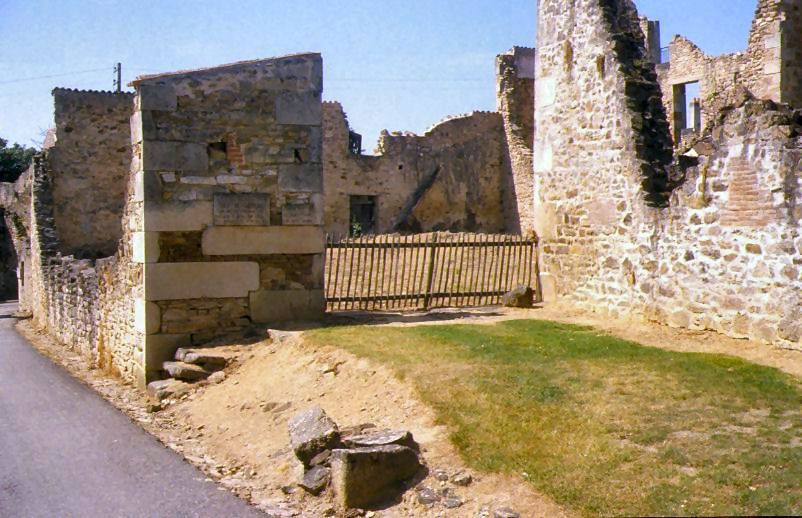 Entrance to the barn on the Champ de Foire in Oradour owned by Mme. Laudy. About 60 men were killed here, making it the largest site for the killing of the men. It was from here that five men, Robert Hébras, Marcel Darthout, Yvon Roby, Clément Broussaudier and Mathieu Borie escaped and survived to tell what had happened. They first went into a small courtyard to the right of the view and then through a hole that Borie (a mason by trade) made in a wall into another small yard. They hid in some rabbit hutches there until about 20:00 before finally escaping from the village. A sixth man, Pierre-Henri Poutaraud also escaped alive, but was seen and shot dead on the road leading to the cemetery, which is in view to the left: see village plan for location. See close-up of the two inscriptions on the left of the entrance to the barn.
The Germans had recently introduced a 2 hour advance on GMT throughout France, so it would have remained quite light up to about 23:00 at this time of year.
---
© Michael Williams: revised November 2005